Sport
School and representative sports pathways.
St Monica's has a proud sporting tradition where students have the opportunity to take part in representative sports at a number of levels.
Sport at St Monica's is about energy, teamwork, health, and most importantly, fun. We offer a variety of sporting choices so all students can discover their passions and talents, as well as a number of carnivals and opportunities to represent our school.
Sports Carnivals
Students enjoy participating at a school level in these carnivals, building school spirit and sporting skills. Students who experience success at this level then have the opportunity to compete at the Zone level.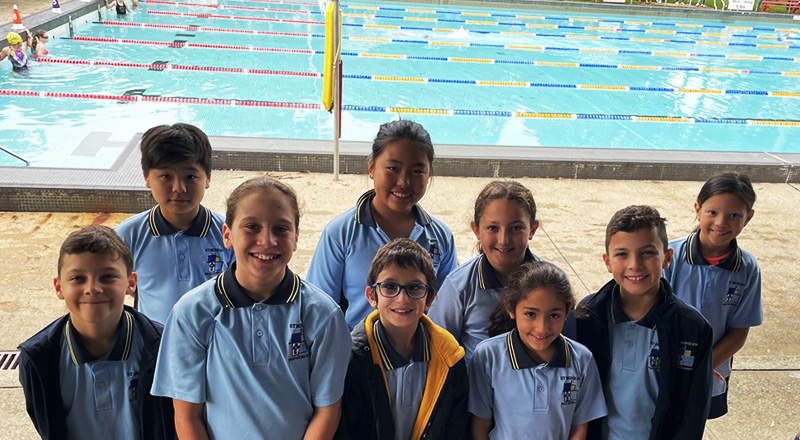 Held in Term 1. All students from Stage One to Stage Three participate in at least one event. There are novelty events to cater for beginner swimmers. Again children may nominate to participate in other events.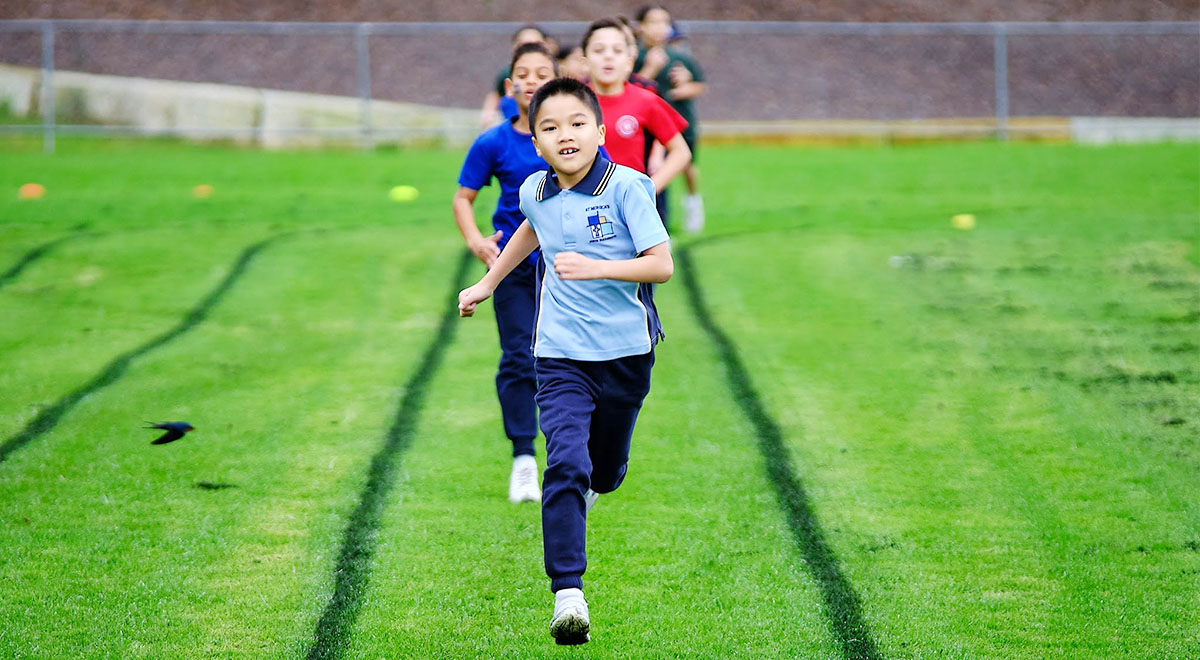 Held in Term 2 for students in in Stages Two and Three. The children undergo training in the weeks leading up to the event by gradually building on the distance they run. Just prior to the Cross Country the children's level of fitness and ability to participate in this event is evaluated.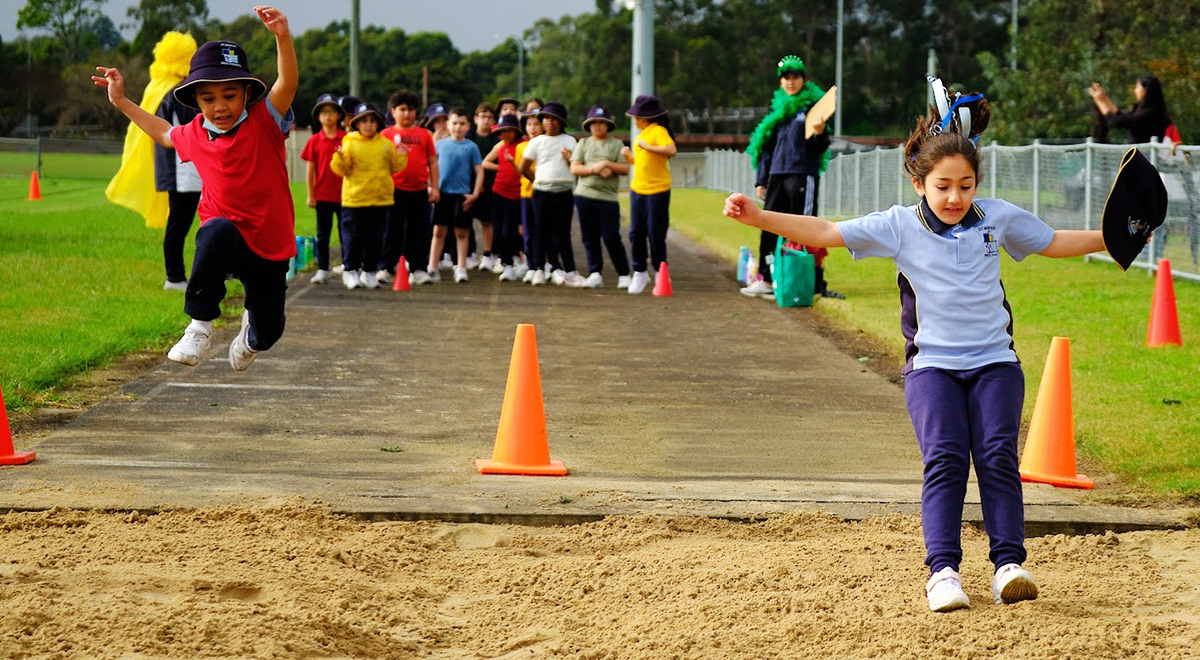 Held in Term 3, all the students from Early Stage One to Stage Three participate in at least one race and one team sport. The children may nominate to participate in longer distance races or field events such as long jump, high jump, shot put etc.
School sport provides opportunities to experience new games and sports, develop talents in sports and recreation activities.
Additional Sporting Programs and Initiatives
As well as our range of carnivals and sports lessons as part of the curriculum, St Monica's provides the facilities for interested students to take part in a number of other sporting programs and initiatives throughout the year.
Tennis - lessons are available with a professional coach before school as an optional extra for children in Stages Two and Three. Tennis lessons are approximately $45 per term for one lesson per week.
Gymnastics - an in-school gymnastics program which runs for a school term within the school. Each lesson is designed to progressively teach children different levels of gymnastics, from basic to more advanced skills. The programs meet and exceed the syllabus requirements as set by the Education Department and each student will receive a certificate on completion of the program.
Additional Sporting Programs and Initiatives
Representative sport
The Parramatta Diocese Catholic Primary School Sports Council (PDCPSSC) is responsible for the provision of opportunities for primary students from eight years of age in the current year to participate in representative teams in a range of sports. All primary students from 8 - 13 years of age are eligible to participate and represent in their school and diocese in the sports of Swimming, Athletics and Cross Country.
Representation is facilitated through the following pathway for these individual sports:
school
zone (Hills, Cumberland, Nepean, Blacktown)
diocese (Parramatta)
region (MacKillop) state (NSW PSSA)
More about learning at St Monica's Catholic Primary
Discover Catholic education! Learn about the amazing opportunities our school creates for students on their learning journey.
St Monica's follows the curriculum approved by the Education Standards Authority (NESA) and covers all Key Learning Areas.