Facilities and Resources
St Monica's provides modern learning spaces that support collaboration and enhance a variety of educational experiences.
The learning spaces at St Monica's are designed to enhance the learning opportunities of our students.
From the latest technology to flexible seating options and adaptable class sizes, students will learn how to work both independently and as part of a small or large group depending on the task at hand.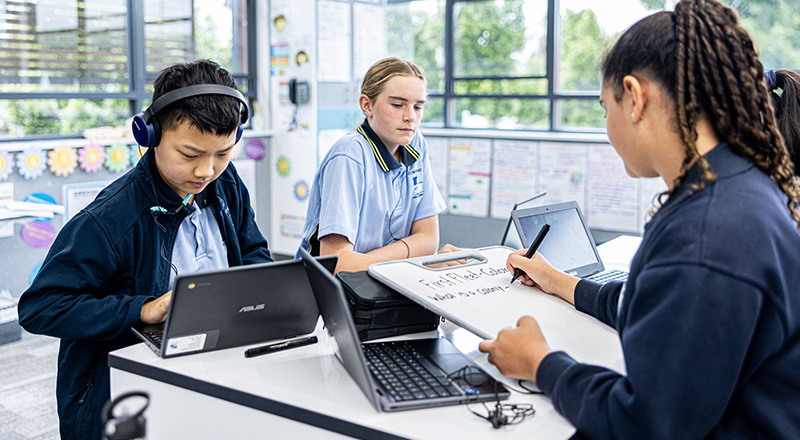 Take a 360° virtual tour
We invite you to explore our school facilities and discover what makes St Monica's a great place for your child.

Learning Spaces
We believe teaching is not confined to four walls, which is why we use a range of different spaces to engage students in their learning including breakout rooms and a 'makerspace'.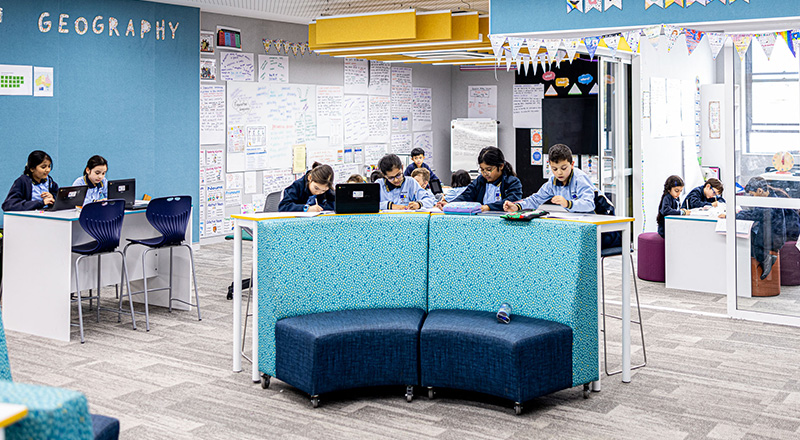 Primary Spaces
Our learning spaces focus on developing the foundations of lifelong enquiry and love of learning. Students learn to work together and independently utilising equipment and technology that matches the task, fosters their creativity and encourages critical thinking and problem solving.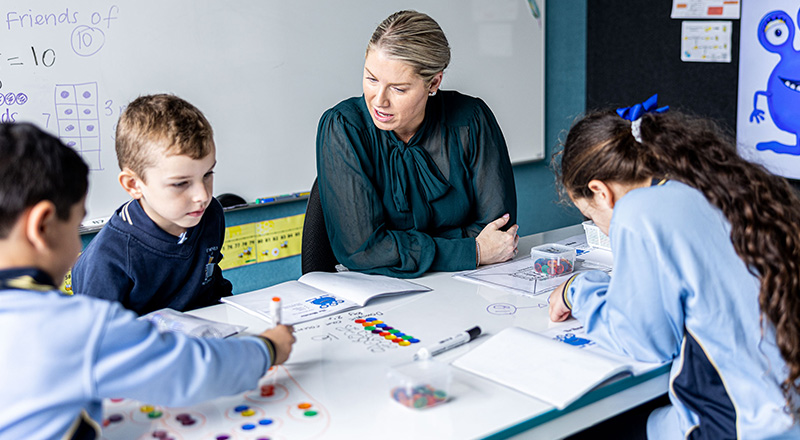 Breakout Rooms
Our breakout spaces allow our specialist teachers to work with small groups of students on further developing their potential and focusing on specific areas of need.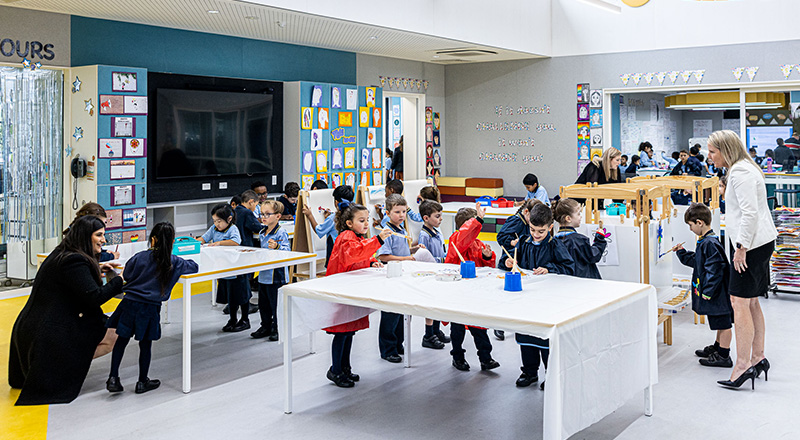 Makerspace
We make the most of our spacious setting with a dedicated creative learning area. Students enjoy participating in a wide range of hands-on learning experiences in the makerspace.
Specialised Areas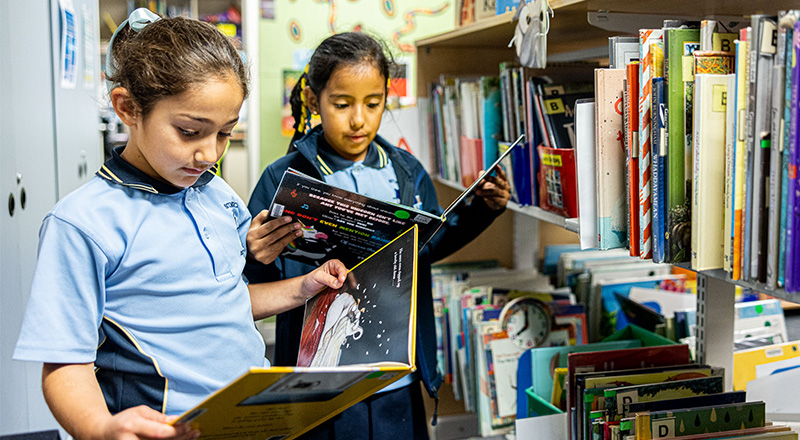 School Library
Our library is a centre for reading, research and reflection, with a wealth of resources both physical and digital. Student borrowing is encouraged and all classes visit the library regularly.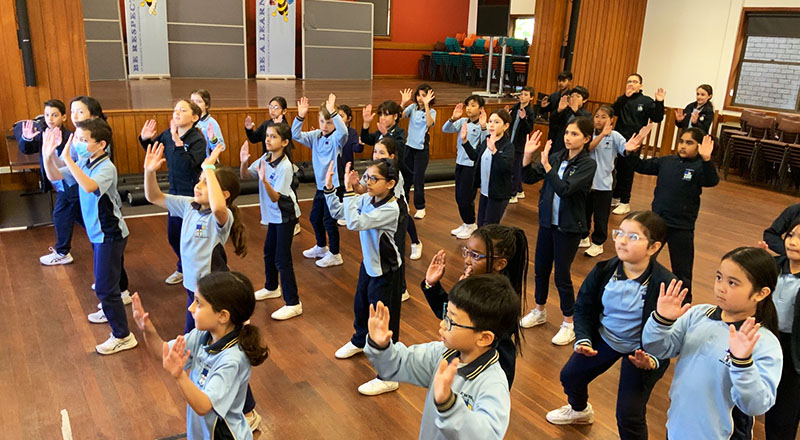 School Hall
Our multi-purpose hall supports a range of school activities from exercise and games, to school celebrations and performances. Our hall is equipped with audio-visual facilities.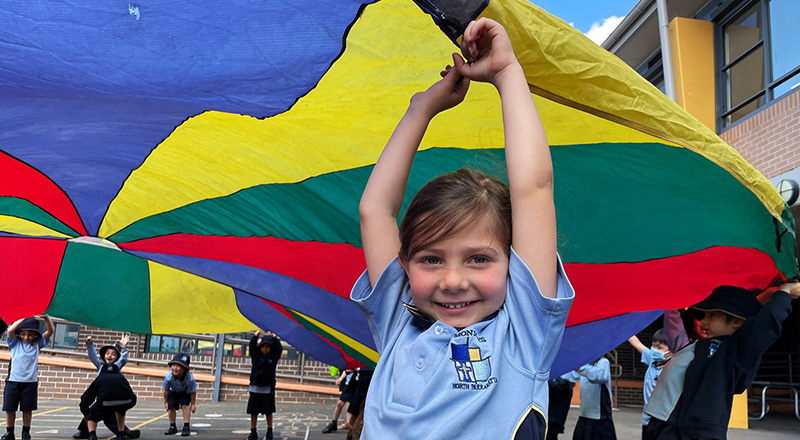 Out of Hours Care
Ambrose Early Years Learning and School Aged Care provides before and after school care for students in Years K-6 in a well resourced space located on the school grounds. Specialist staff take great care of the students in a safe and secure environment that encourages positive social interaction.
Outdoor Areas
Students at St Monica's also enjoy making the most of the school's outdoor areas, with separate playgrounds for Infants and Primary students.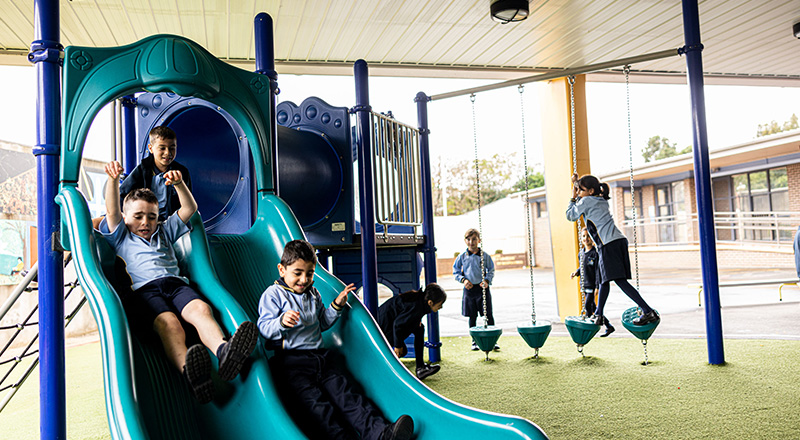 Infants Playground
Our younger students are able to play in a range of areas with shady, soft-fall and hard surface sports courts on offer. Students are provided with a variety of climbing and sports equipment to support the development of motor skills and promote safe, healthy, active play.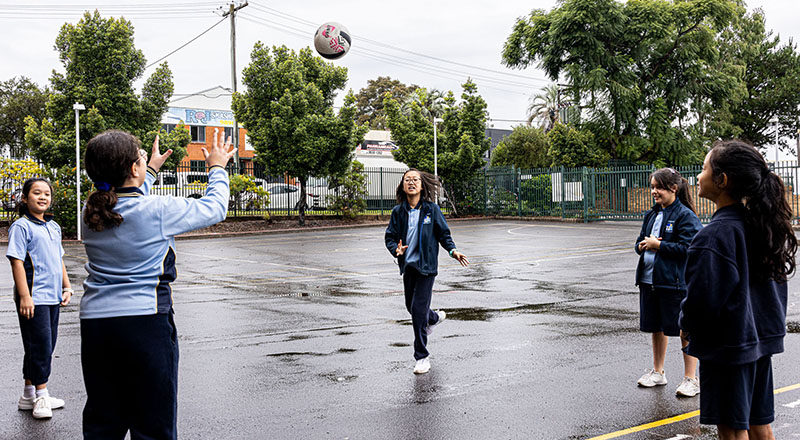 Primary Playground
Older students at St Monica's are given ample space to relax, socialise and play during break times. Students enjoy playing basketball, handball and soccer.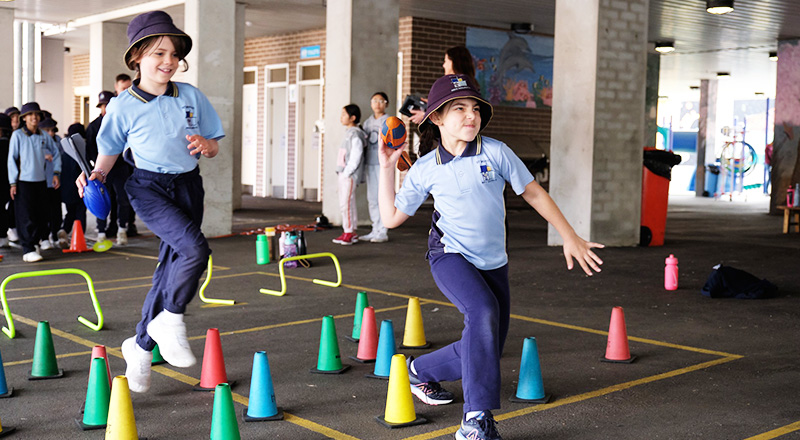 Sheltered Playground
Our shaded undercover area gives our students a recreation space to enjoy in all kinds of weather. It also serves as a central gathering point for our school community.
Visit St Monica's today!
See for yourself why we're such a great place to learn.