Our Curriculum
Learn what subjects are on offer.
Educating for the future
The learning journey at St Monica's honours the developmental stages in a student's life. Based on leading educational research and the best of today's technologies, we prepare students for the future by teaching them how to think critically and creatively, how to communicate effectively and how to lead and work both independently and collaboratively.
Educating for the future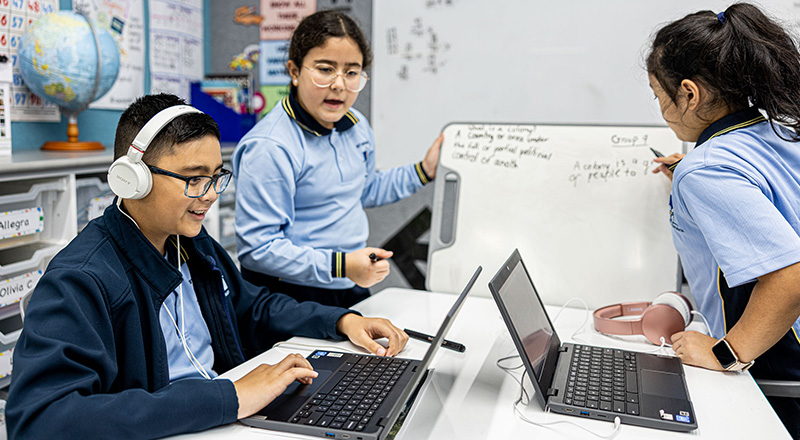 The Key Learning Areas
We follow the NSW Education Standards Authority (NESA) approved curriculum in the key learning areas of:
Religious Education
As a Catholic school we also have a strong religious dimension that runs through all the KLAs and is also formally recognised as the KLA of Religious Education.
St Demo's students take part in formal Religious Education every day, based on the new Catholic Schools Parramatta Diocese curriculum that is relevant to our students and to the world they live in.
Religious Education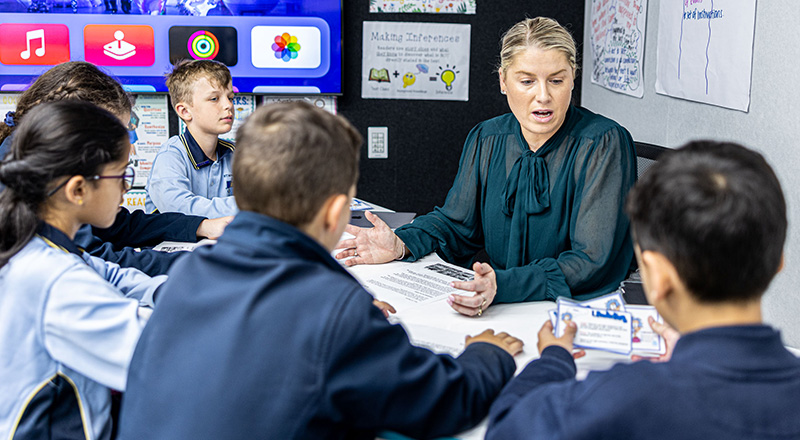 Fostering lifelong learning
Co-operative learning skills and project-based learning are two of the key features of our contemporary education, that prepares our students to be the leaders of tomorrow.
Co-operative Learning
This involves the students working together in teams or groups to accomplish a task. These tasks take place within a structured learning environment designed to generate a culture that maximises the learning opportunities of everyone.
Project Based Learning (PBL)
PBL is a teaching method that has been introduced in our primary grades. Students gain knowledge and skills by working for an extended period of time to investigate and respond to a complex question, problem, or challenge.
As the building blocks for all learning, we have a strong focus on Literacy and Numeracy throughout our learning and teaching programs.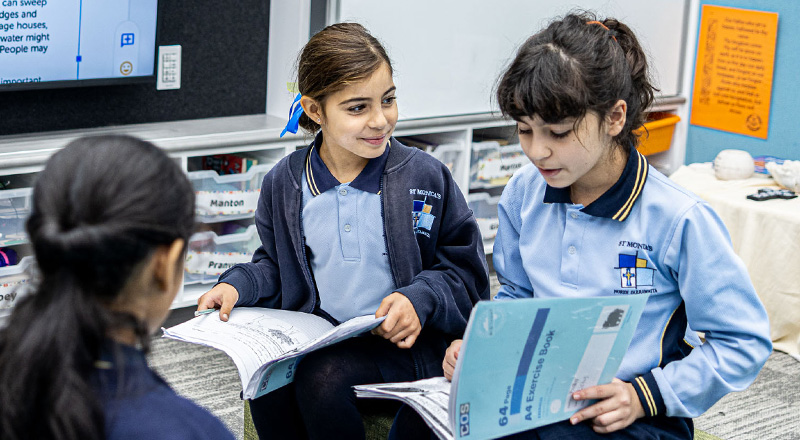 Literacy
Literacy learning at St Monica's is an exciting and stimulating time. It is incorporated into the school timetable for a block 100 minute session each day. Reading, writing, talking and listening form the basis of our ability to communicate effectively and so they form the basis of all other learning within the curriculum. These skills are taught in the context of whole class, small group, pair and individual experiences.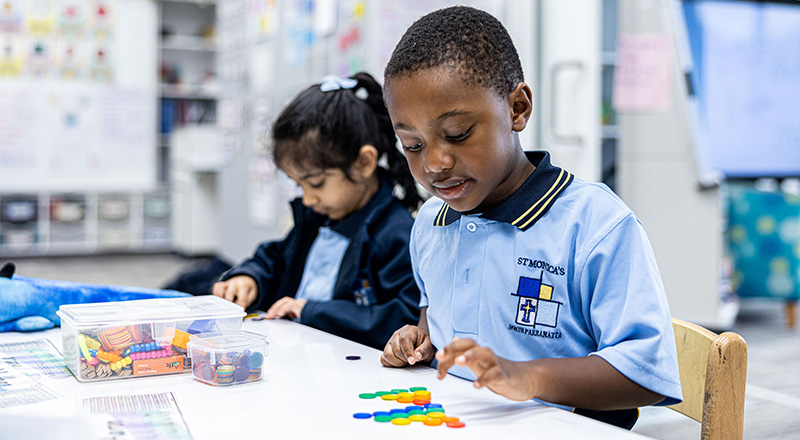 Numeracy
St Monica's has a school wide approach to numeracy learning. The daily one hour Numeracy block involves three parts: Warm up / Learning Time / Reflection. Each of these three sessions support teachers in tracking student growth and planning next steps in children's learning.
We offer a varied curriculum that is engaging and relevant!
Contact St Monica's TODAY to learn more about our innovative learning community.