Our Story
St Monica's is a Catholic co-educational primary school located in North Parramatta, catering for students from Kindergarten through to Year 6. We aim to instil the values of compassion, justice and a love of learning in all of our students.
Our school is a welcoming, safe and innovative learning community for local students and their families. Enrolling at St Monica's is a chance for your family to be part of our story too! More...
Principal's Welcome
Welcome to St Monica's Catholic Parish Primary School. Our school places student learning at the centre of all we do and we have an outstanding reputation for establishing high expectations and achieving excellent academic results. More...
Enrolling Now
We warmly welcome new families to join our school community. Enquiries and enrolment applications for all grades are welcome any time of the year, although the main enrolment period is between March and May in the year before your child will start at our school.
Our Story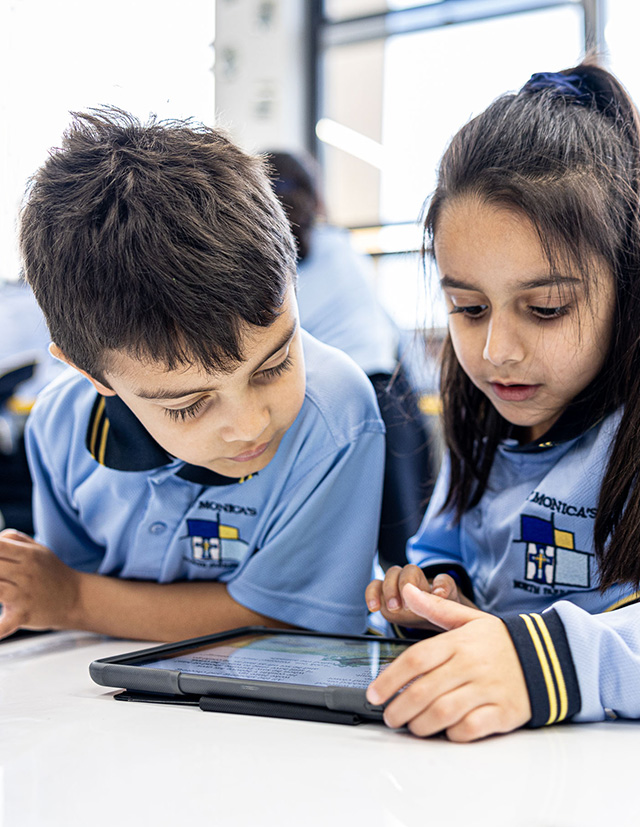 Virtual School Tour
Our virtual tour is a great way to see our school's learning spaces and facilities at your convenience.
Virtual School Tour