2018 Stage one students experience "art that imitates life!''
29 May 2018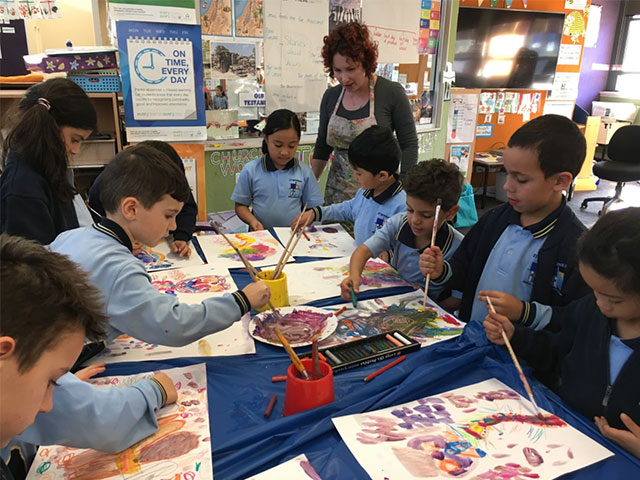 This term St Monica's Primary School Stage One students have been investigating 'art that imitates life' as part of their visual arts lessons and were lucky to have Queensland artist Vanessa Perske give them an exclusive an art lesson.
Stage One teachers Keelle Bagnall and Erin Werner said the Year 1 and Year 2 students were all very excited, enthusiastic and engaged throughout the session with Vanessa, who is well known for her use of bright colours, whimsical style and energy she portrays in her paintings.
The students were given an amazing and valuable experience, and are all very proud of their emu creations, Mrs Bagnall and Mrs Werner said.
She told us to sketch it first and then we painted it.
"We got to paint the emus with lots of bright colours.
"Vanessa's art was very colourful and had lots of texture.
"We had a great time, it was really fun sketching and painting emus with Vanessa.''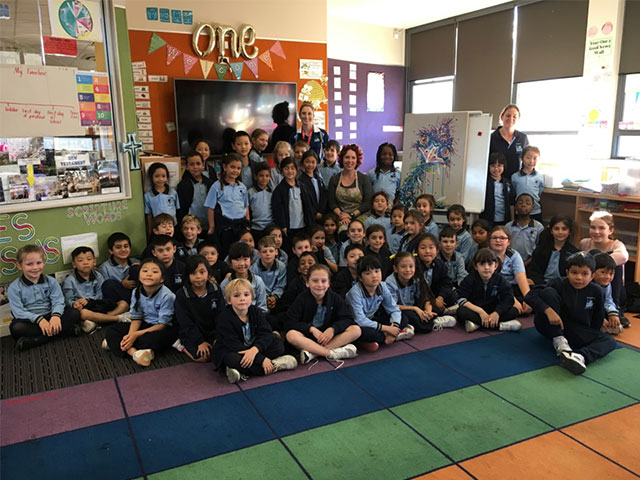 Vanessa's work can be seen on her Facebook page "Vanessa Perske" or her website www.vanessaperske.com.au.