Welcome to the St Monica's Primary School Alumni!
Thousands of students have received their education at St Monica's and we are proud of our story. The history of St Monica's has been documented and is now available in an attractive 27 page coffee table style book.
We invite you to contact the school office on (02) 8832 4100 if you would like to purchase a copy of the 'Memories of St Monica's Primary School, North Parramatta' book. For the cost of $15, 100% of the proceeds from the sale of the book goes to helping St Monica's today. A lovely gift for Alumni or for anyone connected with St Monica's.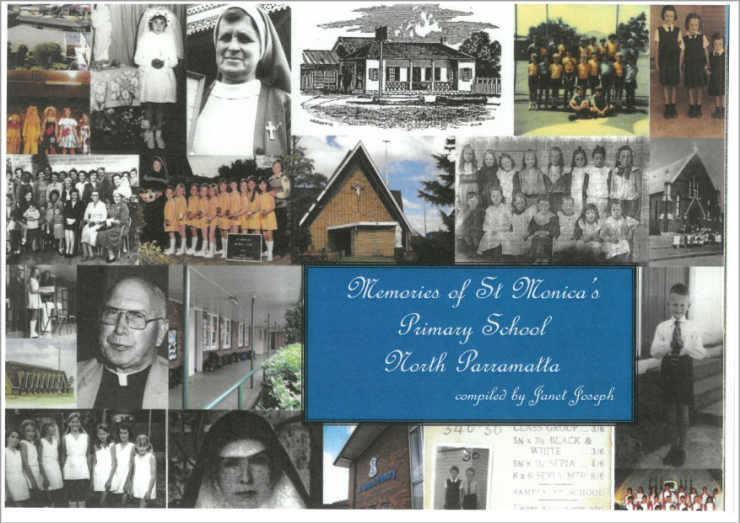 ---
Historical Newsletters
In past years, a number of newsletters were produced to help our past students remember their time at St Monica's. We invite you to download a copy and take a trip down memory lane.
Alumni-July 2010
Alumni-April 2010
Alumni-June 2009