2019 St Monica's raises $6 700!
20 Sep 2019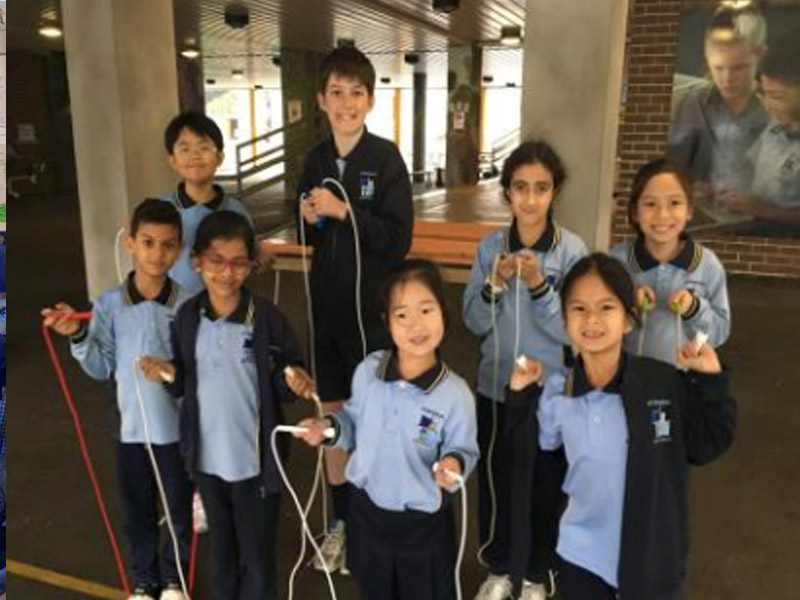 2019 St Monica's raises $6 700!
Jump Rope for Heart Skip Off Yesterday, 17th September marked the official end to our skipping this term. Besides fundraising over $6 700 which is absolutely amazing, the children's skipping skills, co-operation, and physical fitness have improved. Every day this term there have been children skipping before school, at recess, lunch, and at home. Our skip off started with a demonstration from our Stage 3 students and then we rotated through a variety of activities. We finished with another demonstration from Stage 3, however, the finale with our grade champions competing against one another was the highlight of the day.
Well done to one and all for making the Jump Rope for Heart fundraiser such a successful one. Our top 3 fundraisers, raising over $500 each are Yashni, Calista & Allegra. A special commendation to Yashni who raised over $1000 on her own! Congratulations to our Stage Skipping Champions: Theo, Aidan, Sara, Alexis, Martin, Amelia, Sophia & Angela. Huge Congratulations to Theo - "2019 School Skipping Champion"