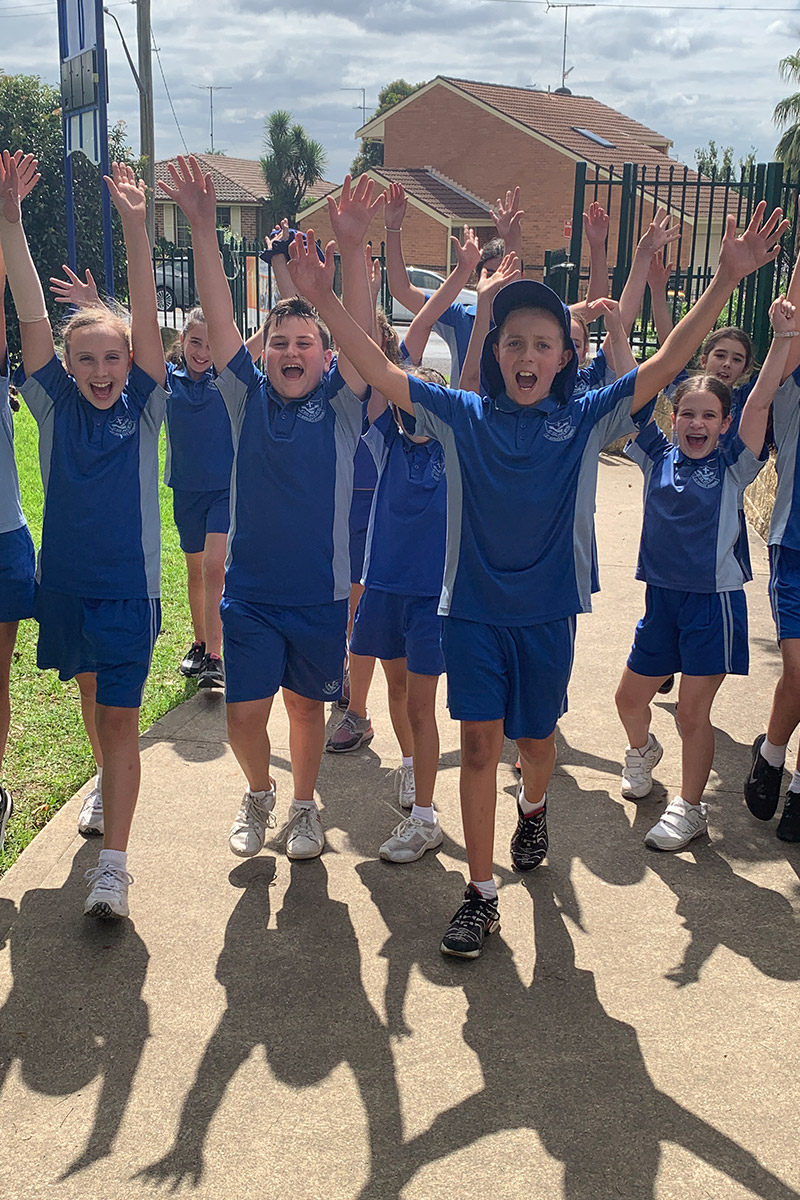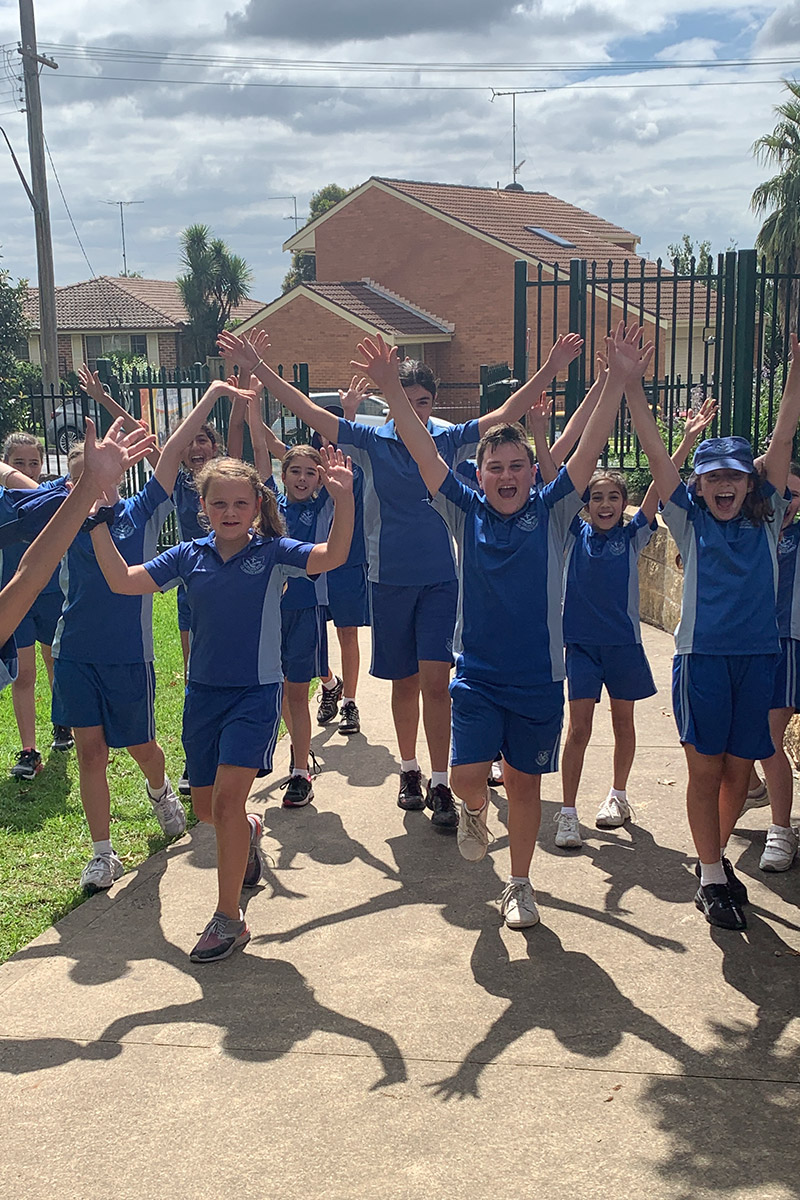 Students at St Monica's Primary Richmond were pleased to be back at school on Monday.
In March 2020 it was COVID-19. This year as we neared the end of Term One, a one-in-100- year rain event across NSW and particularly bad flooding in Western Sydney and the Hawkesbury Nepean Valley challenged our schools and families.
A number of Catholic schools in the Diocese of Parramatta were affected by the severe weather resulting in school closures with the safety of students and staff a top priority as many also dealt with the impacts of the weather to their houses and property.
At St Monica's Primary Richmond, social media was a key communication tool used to keep families updated as the situation unfolded. The school offered online learning resources for students at home who were able to participate via Google Classroom or SeeSaw while also recognising that for many families and staff members their priority was dealing with the emergency situation.
To keep their spirits up, students and staff also shared pictures of the books they were reading as they kept dry and safe at home. The weather also didn't stop teachers and staff from raising money and awareness for Down Syndrome Australia supporting Lots of Socks Day and sharing their colourful socks as they worked from home.
Principal Melissa Beggs said students returning to school shared their experiences when they came back to school on Monday 29 March.
"The children were glad to return to school and reconnect with their friends after spending a week apart," Melissa said. "They shared stories of where they were, what they saw and how the floods affected everyone in their own unique ways."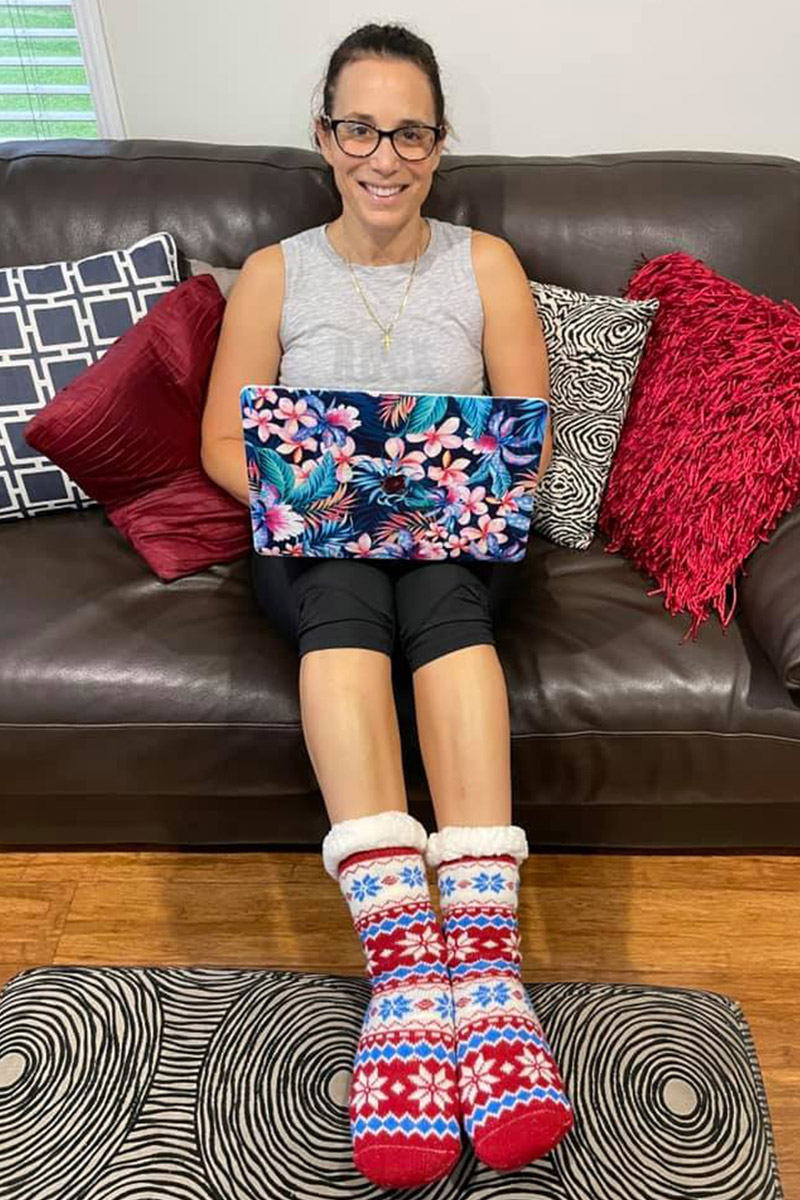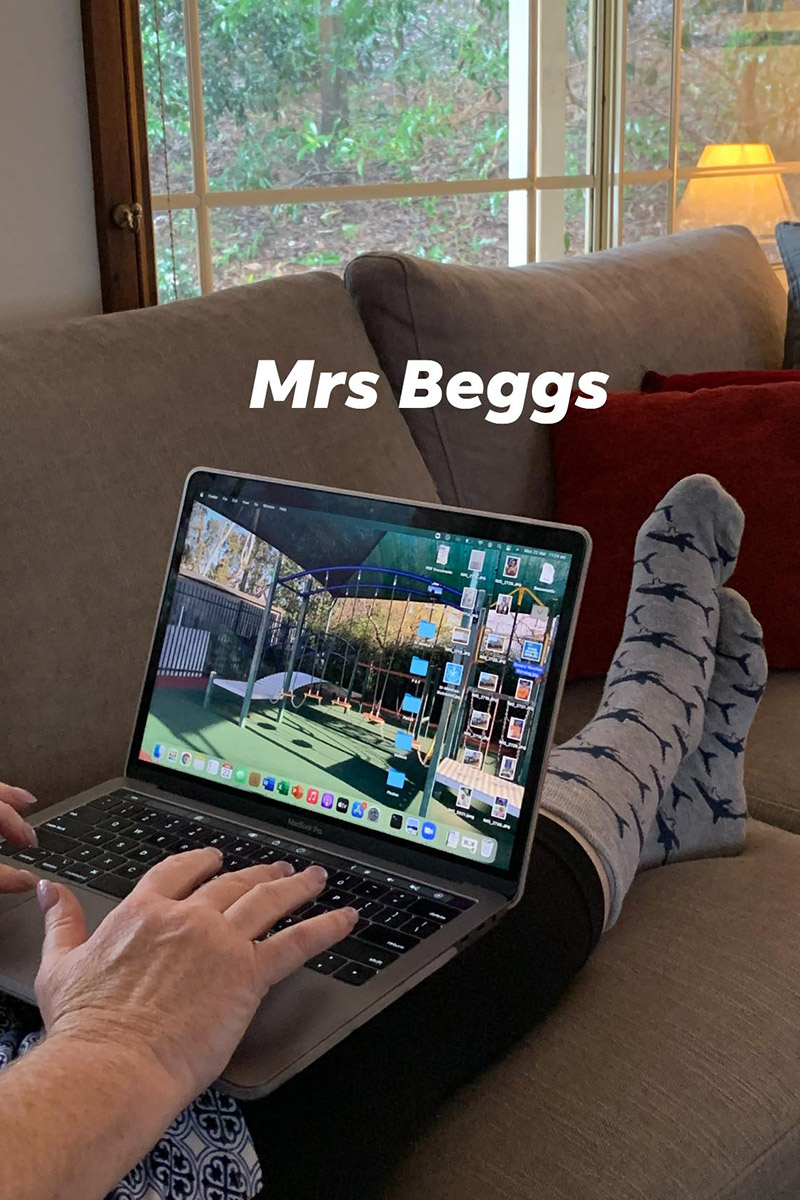 When Chisholm Catholic Primary Bligh Park closed, the school quickly reached out to families. Prayers and caring messages were coupled with information about emergency support available to the local community. The school also activated its remote learning arrangements, drawing on what they learned during the COVID-19 closures to support student learning.
Bede Polding College Windsor had many families and staff affected by rain, flooding and road closures. They too offered remote learning opportunities for students and worked closely with the Principals from the surrounding Catholic schools including St Matthew's Primary Windsor, St Monica's Primary Richmond and Chisholm Catholic Primary Bligh Park, to ensure consistent and up-to-date communication was sent to families via social media and parent portals recognising that many families had students in both the primary and secondary schools.
"The principals of the Hawkesbury school communities worked closely on a daily basis to ensure that all members of our school communities received a consistent message in this time of challenge," all facebook posts across the school communities said.
Principal Mark Compton said post COVID-19, the school's ability to provide remote learning for students was seamless.
"We took a measured and realistic approach to how the school closures would affect our students and their families, many of whom were facing an emergency situation," Mark said. "But we were also in a position to provide opportunities for those who could access work online."
The team approach to communication was appreciated by the community with responses to the school update posts on Facebook overwhelmingly positive and appreciative.
"Thank you for your constant communication through this. Take care everyone," commented one user.
"Thank you for keeping our kids and us safe and informed," read another comment.
As students and staff returned to school for the last week of term, the focus in these lovely school communities has been on supporting families who have been impacted by the severe weather.
---
Read more about St Monica's Primary Richmond